About Our FRPEA Polygraph Team
Our Polygraph Examiners have conducted thousands of polygraph tests. They have brought expertise from the New Hampshire and Maine State Police Major Crimes and Polygraph Units to the private sector. They use state of the art equipment, their decades of experience, professionalism, and validated polygraph testing techniques supported by research.
These Examiners have extensive polygraph experience in testing subjects accused of Murder, Gross Sexual Assault, Child Abuse, Sexual Abuse of Minors, Arsons, Burglary, Thefts, Computer Crimes, Domestic Violence, Internal Affairs issues, Pre-employment Polygraph Screenings, and in Post-Conviction Sex Offender Testing.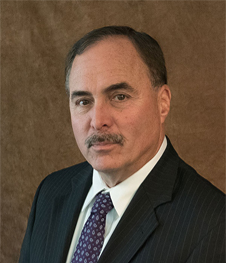 Michael P. Ranhoff
59 Windsong Place
Stow, Maine 04039
207-491-5300
Michael P. Ranhoff
Michael P. Ranhoff earned a Bachelor's Degree in Psychology from Providence College in 1975. He began his law enforcement career in 1980 when he joined the Arizona Highway Patrol.
He later joined the New Hampshire State Police and retired as a Detective Sergeant from their Major Crimes Polygraph Unit. Michael graduated from the Texas Department of Public Safety Law Enforcement Polygraph School in 1998. He has completed the basic and advanced PCSOT polygraph schools modeled after the Oregon and Colorado models.
Michael has administered thousands of diagnostic, pre-employment, internal affairs, and post-conviction sex offender polygraph examinations. He has advanced training in interview techniques, interrogation, statement analysis and has instructed at the New Hampshire Police Academy. Michael was also chosen by the office of Maine's Commissioner of Public Safety to help draft the current Maine Polygraph Law MRSA Title 32 Chapter 86 § 7351.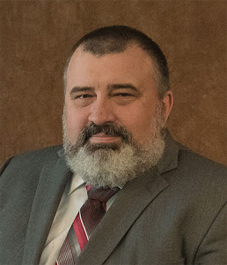 Warren W. Ferland
617 Phinney Farm Road
Lincoln, Maine 04457
207-931-8990
Warren W. Ferland
Warren W. Ferland earned his Bachelor's Degree in Criminal Justice with a minor in psychology from Husson University. Warren began his law enforcement career with the Hull, Massachusetts Police Department, and was later hired as a Maine State Trooper. He retired from the Maine State Police in 2014.
Warren was promoted to polygraph examiner and was assigned to the Maine State Police Polygraph Unit for 14 years. He worked as a supervisor for 10 years during that time. Part of his duties with the Maine State Police required him to intern new polygraph examiners and review their work for polygraph licensing with the Commissioner of the Maine Department of Public Safety.
Warren was trained in polygraph at the Royal Canadian Mounted Police Canadian Police College in 2001. He has conducted thousands of interviews and has extensive polygraph and investigatory experience solving the most heinous crimes including murder and sex crimes. He as well as extensive experience in conducting polygraph examinations in internal affairs investigations, pre-employment polygraph screenings, and post-conviction sex offender tests.